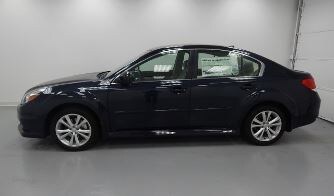 Car buyers looking for exceptional deals on a Subaru near Oklahoma City might be surprised at the deals that are available at Hudiburg Subaru. The dealership is offering closeout prices on some of the year's hottest models just in time for summer! Buyers will be able to take advantage of already-discounted financing rates and prices while enjoying these additional savings.
1. Zero-Percent Financing on all new 2014 Legacy & Outback Models - Now is the time to buy one of these outstanding automobiles! Enjoy fuel-efficiency and the affordable prices that come naturally with these models. They feature a spacious interior with a digital display and leather steering wheel to make driving a blast! Safety features like side airbags are also included to protect both the driver and passengers while on the road.
2. 0.9% Financing on all new 2014 Impreza & BRZ Models - In 2014, interest rates now lower than ever. As a result, Hudiburg Subaru is offering 0.9% financing on all 2014 Impreza and BRZ models. These sporty vehicles combine powerful engine performance with affordable pricing that is within reach for anyone! While performing well, they still offer exceptional fuel economy and have many awesome features like LED running lights and a powerful engine. These models can also include an optional touch-screen navigation system that includes a USB port, iPod integration, XM Satellite radio, and much more.
3. Lease a new 2014 Impreza WRX for $284/Month - Drivers looking for great fuel economy and advanced safety features to keep the whole family safe in the event of a crash will love Hudiburg Subaru's deals on Subaru Impreza leases. Prices have been slashed to just $284 per month for this vehicle which gets 36 miles per gallon, Bluetooth, and a power sunroof. Drivers can even take advantage of the voice-activated navigation system to help them get around while trying to navigate through difficult traffic. (42-Month Lease (Standard WRX 4D 5MT model, code EWN-01). $1,984 due at lease signing. $0 security deposit. Prices starting at $26,790).
4. Special Finance Rates starting as low as 0.99% on Subaru Certified Pre-Owned Vehicles - One of the best ways that car buyers today can save money is to get a Certified Pre-Owned car that has been independently-approved by Subaru to last well into the future. By taking advantage of these short-term financing rates, buyers can really save a lot of money while on the road. Car buyers can even trade-in their current model to make this purchase even cheaper.
With so many models to choose from at exceptional rates, car buyers near Oklahoma City should get in contact with Hudiburg Subaru today to take advantage of these deals before they expire!