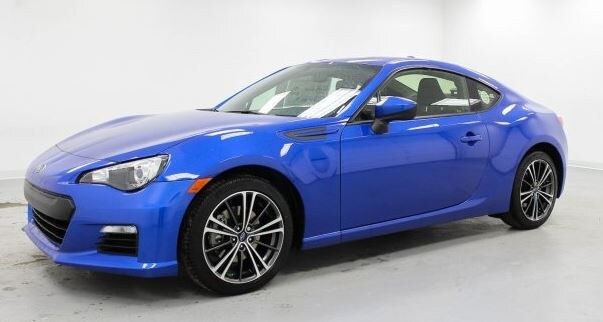 One of the most trusted names in the automotive world just singled out Subaru as the most trusted car maker. Over 12,000 visitors to Kelly Blue Book's website identified Subaru as the company they most trust when shopping for a new car, the first time the manufacturer has taken home the prestigious Brand Image Award. That victory sees Subaru unseating longtime champ Honda and is only one of a number of recent wins.
Standing Tall Among Giants
Subaru has faced some worthy competition on the way to establishing this reputation and winning the recent award. For decades, fellow Japanese automakers Toyota and Honda have been well-known for their production of reliable, affordable cars, often topping consumer surveys of their own.
Today, though, Subaru more frequently brings home the awards, faring very well even when compared to these highly regarded brands. A consistent focus on smart engineering and quality-focused manufacturing means that 95% of all Subaru vehicles remain in service a decade after they are delivered, according to an independent study by IHS Automotive.
In addition to knowing that their daily drivers will get them to work on time, owners can also take comfort in the fact that a Subaru keeps its value better than any other car. Kelly Blue Book identified Subaru as the brand with the best average resale value for 2015, another sign of the confidence that the company inspires in buyers as they seek out used subaru cars.
More Than Just Reliability and Resale Value
Subaru's list of recent Kelly Blue Book accolades doesn't end with the Most Trusted Brand and Best Resale Value awards, either. KBB.com visitors also picked out Subaru as the most exciting car maker, giving it the nod for the hotly contested 2015 Best Performance Brand award.
With cars like the rally-focused WRX and track-loving BRZ to offer, it is no surprise that Subaru gets pulses pounding. The latest member of a long-running, World Rally Championship-derived bloodline, the WRX is just as much at home drifting around a gravelly bend as when turning heads with its styling. The BRZ adds a new, low-slung dimension to Subaru's performance credentials, putting the company's famed boxer engine layout to superb use in a traditional sports car.
Of course, the thing that Subaru is perhaps best known for also remains at the heart of the company's success. A standard feature on every model but the BRZ, Subaru's all-wheel-drive system is a key reason the company inspires so much confidence. Whether in an unexpected rainstorm or when navigating icy roads, Subaru's symmetrical all-wheel-drive puts down power safely. When it comes to driving a Subaru Oklahoma City residents, then, can always feel secure, no matter what the conditions.
The Awards and Distinctions Keep Coming
While Kelly Blue Book's recent awards were a definite highlight, Subaru is getting just as much attention from other quarters. Consumer Reports, for example, now rates every one of Subaru's everyday drivers as "recommended," a record that no other company can match.
Nobody knows automotive safety better than the insurance industry, and the Insurance Institute for Highway Safety recently bestowed Top Safety Picks for 2015 on every Subaru model in production. All Subaru vehicles, in fact, have received this important honor for six years in a row now, another unequaled accomplishment.
More than 60 years since its founding, then, Subaru is still raising the bar as to what a car maker can accomplish. Today's Subaru Cars are the best that have ever come off the company's lines and some of the safest, most reliable, and exciting vehicles in all of automotive history.