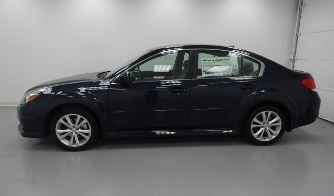 Families come in all shapes and sizes, and so does Subaru's line of family cars.
It's supposed to be just a mode of transportation, but the family car is more than that. It's really like a home on wheels.
With all the big names in premium new cars and used cars, it's easy to get overwhelmed with all the choices for a family vehicle. This is why if you're looking for a family- and budget-friendly automobile, it's a good idea to steer clear of the Big Three auto brands. Instead, try a low-key but highly reliable name such as Subaru.
There are many choices across the range of vehicles by Subaru when it comes to luxury, safety, performance, comfort, and style that will suit your family's unique lifestyle.
The Outback
The all-new Outback features a new look and driving experience like no other. Its sporty presence on the road and its new exterior makes the 2016 Outback a family vehicle that's better, braver, and bolder.
With world-class safety features, 5-star ANCAP safety ratings, and new design dynamics, the Outback is designed for active families and all their gear.
When it comes to used cars and recent models, the 2015 Outback has received numerous accolades for being one of, if not the best family car. With the model's improved aerodynamic performance, fuel efficiency, and ground clearance, it's definitely ideal for small to medium-sized families.
The Forester
The new Forester features Subaru's legendary symmetrical all-wheel drive and Boxer engine for maximum balance, control, and grip—a set of features that makes all the difference, as well as the reason the model has won seven Australia's Best Cars awards.
It also comes with touch and voice command connectivity, compatibility with Pandora, plenty of storage and interior space, and enhanced off-road abilities.
The WRX
The Subaru WRX is a favorite among outdoorsy people and is also a great choice for families. Its hatchback design can accommodate tons of gear while still having room for two adults and two kids.
With AWD, it also makes for an all-season vehicle that's fit for a range of driving conditions.
Whether you're buying premium new cars or used ones, make sure to choose a vehicle built for your family's needs, with plenty of high-tech features and convenience.