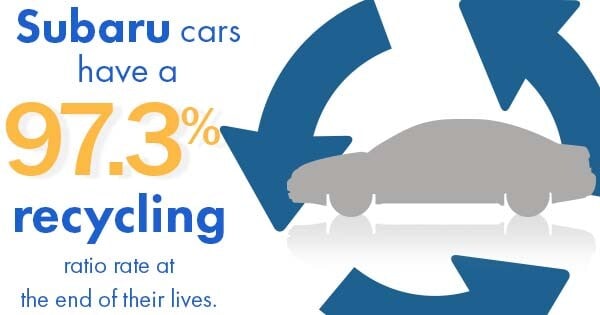 Subaru cars do more than just go from point A to point B. They provide peace of mind and make for a great drive.
Subarus are known for a number of things. Their car safety features; their pristine parts; their boxer engines; their affordability; their all-wheel drive capabilities; and their great customer service. Subaru -- whose parent company, Fuji Heavy Industries, was founded exactly one hundred years ago, albeit under a different name -- always has the customer in mind. It is for this reason why it is one of the most popular imported cars in the United States today. In fact, Subarus are so well-regarded that the Kelley Blue Book, an esteemed manual of new and used car information, awarded the company the 2015 Best Resale Value Brand Award. No small feat!
It is not only the cars' performance that brings Subaru accolades. Subaru dealerships Oklahoma City across the country take pride in the fact that Subarus are one of the most eco-friendly cars in mass production today. Subaru's American factory in Lafayette, Indiana is the very first auto manufacturing plant in the nation to have zero landfill status. Moreover, Subaru cars have a 97.3% recycling ratio rate at the end of their lives. Simply put, Subaru not only cares about its consumers, it cares about the environment -- an admirable goal other manufacturing companies, auto or otherwise, would be wise to adopt.
Of the many features Subaru models have, its car safety features are arguably the most impressive. For example, its Vehicle Dynamics Control (VDC) system automatically detects steering and braking movements in order to stabilize the car and avoid potential accidents. New 2015 Outback models also come equipped with a rearview camera, rollover sensors that deploy airbags if a car is about to rollover, and special front seat airbags that keep the passengers in place to avoid injury. With car safety features like these, it's no wonder Subaru sold 43,000 cars in October 2014
alone
.
There are many cars to choose from but if you want reliable service, stellar car safety features, and a brand you can trust, Subaru is more likely than not the right car brand for you.