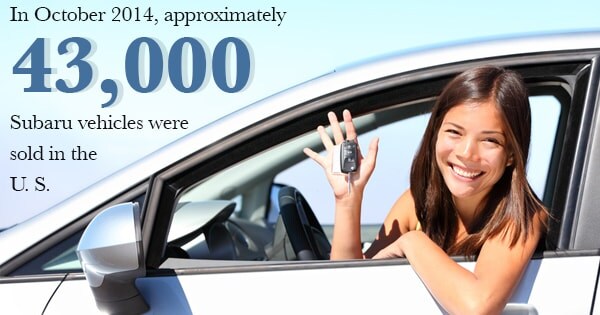 Sometimes it seems as though Subaru dealerships can't sell their new and used Subaru cars fast enough. Subarus are consistently rated one of the finest economy cars on the market. Its stellar car safety features and impressive reusability qualities are just two of the many features that make Subarus so popular. In October of last month alone, for example, roughly 43,000 Subaru cars were sold in the United States. Americans hold Subaru to be one of the nicest foreign imports available today.
To better illustrate why Subarus are so popular, here are three facts we bet you didn't know about Subaru vehicles:


Subarus Use a Boxer Engine on All Its Vehicles: Unlike many car companies, Subaru uses a boxer engine in its vehicles. Boxer engines are known for their efficiency and structural advantages, such as providing the car with more balance. Boxer engines are actually used in certain small-engine planes!



Subaru Used to Make Airplanes: It perhaps makes sense that Subarus have boxer engines considering Fuji Heavy Industries, Subaru's parent company, started out making airplanes itself! The company was originally called the "Aircraft Research Laboratory" and was founded in Japan exactly 100 years ago! It was the first company in Japan to manufacture airplanes. Though it eventually switched to cars, Fuji Heavy Industries owes a lot to airplane manufacturing and engineering.



Subaru of America Has Been Around For Quite a While: Subaru's American branch was launched in Philadelphia nearly 50 years ago in 1968. Known as Subaru of America, the company provides Subaru products for Americans across the country. Among its many accomplishments is the lack of a landfill at its main manufacturing plant in Lafayette, Indiana -- an amazing feat in the automotive industry.
With this in mind, it's no wonder why OKC Subaru dealerships are alive and kicking! Feel free to leave a comment or question at the bottom for more information.