The 2022 Subaru Love Promise Customer and Community Commitment Award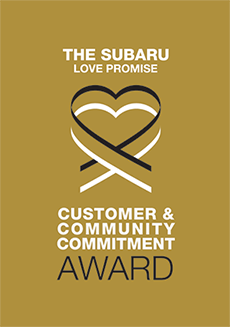 We've been nationally recognized for our dedication to our customers, our community, and the Subaru Love Promise.
We're honored to receive the 2022 Subaru Love Promise Customer and Community Commitment Award. This award nationally recognizes elite Subaru retailers who provide an exceptional customer experience at every interaction with Subaru. These retailers have also demonstrated an outstanding commitment to supporting passions and causes in their local communities in important areas such as the environment, community, health, education, and pets.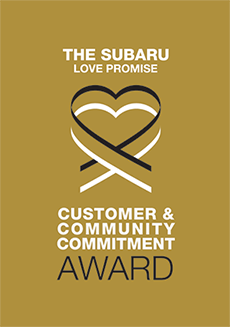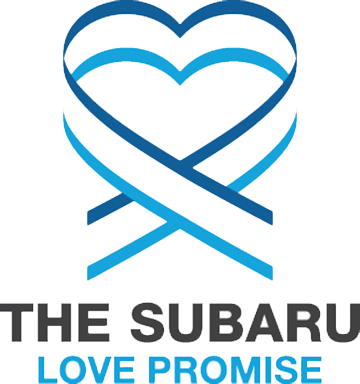 What is the Subaru Love Promise?
Subaru and our retailers believe in making the world a better place and the Subaru Love Promise is our vision of respecting all people. This is our commitment to show love and respect to our customers and to work to make a positive impact in the world.
How is Hudiburg Subaru dedicated locally to the Love Promise?
Our Love Promise can be seen in various partnerships with local charities and non-profits. We're grateful for the opportunity, not only to be a part of our community, but to serve it as well.
Central Oklahoma Humane Society
Oklahoma City Boat House Foundation, Myriad Botanical Gardens
Oklahoma City Chamber Of Commerce, Norman Chamber Of Commerce
Tenaciously Teal, Childrens Hospital Foundation, American Heart Association, LLS of Oklahoma
Love Promise Stories from Hudiburg Subaru
Subaru and Hudiburg Subaru believe in making a positive impact on the communities in which we live and work. We uphold that belief through our Love Promise Community Commitment. Every month, we select inspiring stories from customers and partners from around our area who strive to support our collective commitment and feature them here
Hudiburg Loves to Care - Emily E
LLS is honored to work with Hudiburg Subaru as part of the Subaru Loves to Care program. Hudiburg Subaru generously donated 80 blankets and many art kits to Norman Regional Health Foundation. The Subaru staff delivered the blankets with warm and friendly faces to spread hope to the patients receiving treatment. These warm and cozy blankets were welcomed by the facilities staff and greatly appreciated. LLS is thankful to be a part of programs such as Subaru Loves to Care and for partners like Hudiburg Subaru who bring light to the darkness of cancer. Thank you Subaru for furthering the mission of LLS.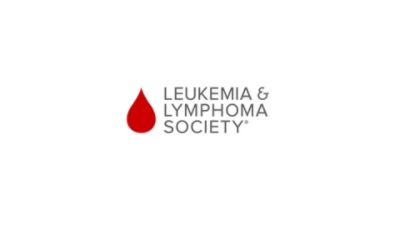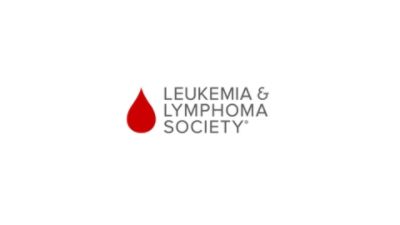 ---
Patricia Rosen- A Love Promise Story - Nathan W
Patricia Rosen- A Love Promise Story This is a Subaru Love Promise Story about Patricia Rosen who is one of the world's best Ironman Competitors for her age. She is heading to Tulsa Oklahoma when her car breaks down on the side of the highway. She's frantic for help when she calls Hudiburg Subaru in Oklahoma City. Luckily she meets some very wonderful people who drop everything to help her. It was a Tuesday night 6:30 pm in the evening when a concerned customer calls our store, Hudiburg Subaru, asking to speak with our service department. Since our service department closes at 6:00 pm Patricia was sent to our service managers personal cell phone (Marven Johnson) for after hours. When she did get Marven on the phone she explained that several lights on her dash were on and she needed some help. Maven quickly called the local towing company we regularly use and they were dispatched to her location within a matter of minutes. One hour goes by and the tow truck hasn't show up yet. Patricia calls Marven Johnson again and he then calls the tow company to see how long the wait was. It turns out that the tow company truck had broken down on the way to recover Dr. Rosens car. The tow company explained to Marven that they had already called another company to pick up her car since their truck broke down. Marven then called Dr. Rosen back and explained the situation to her. He then found her a hotel with availability close by with a large gym and swimming pool to be able to work out for the next morning before heading to compete. Marven asked the hotel to recognize her by name when she arrived and asked for them to give her special treatment due to her stress. Once her vehicle arrived to the dealership, the sales department let Dr. Rosen use a used vehicle to go to her hotel room. In the morning Dr. Rosen returned to our service department and was put into a brand new loaner car so she could continue her trip to Tulsa. Turns out Dr. Patricia Rosen is a top Iron Man athlete for her age group. She was able to make her race in Tulsa, about 2.5 hours from our dealership, and she even came in 2nd place! Once she finished her race she returned to Oklahoma City and picked up her car for the repairs that were completed and she was on her way back to Austin, TX. (The attached video also has a description about the events)
---
Lost Foster Dog Finds Home 6 Years Later - Rachel F
Winchester is a 7 year-old, 95 lb lap dog who made his way to the Oklahoma Humane Society six years ago. At that time, he was in a foster home while awaiting adoption. Much to the foster family's dismay, Winchester escaped through an undiscovered hole in their fence and was gone for six long years. In 2021, he turned up at the Oklahoma City Shelter. OK Humane was the contact on his microchip, and happily took this gentle giant back into their care. The previously heartbroken foster family who cared for him 6 years ago was elated to hear that he made his way back. They cared for him again (while making extra checks for fence holes) while he waited his turn to go to the OK Humane Adoption Center. Winchester was taken to the Adoption Center for a half-price adoption event, and to the surprise of all OK Humane staff, was passed over. A week later, a husband and wife and their older son came looking for a dog to be an emotional support animal for the husband. He had recently been diagnosed with early-onset dementia and was hoping to have a companion to keep him company, as he couldn't get out alone as much as he previously could. When the Adoption Center staff introduced the man to Winchester, they were amazed by the instant connection the two seemed to have. One staff member said, "Winchester all but sat in his lap. He barely paid attention to the wife and son. He truly only had eyes for his new person". It's a mystery as to where Winchester has been for the past 6 years, but one thing is certain: he made his way back just in time to serve a beautiful purpose in his new person's life. OK Humane's Subaru retail partner, Hudiburg Subaru played a crucial role in raising awareness for the Oklahoma Humane Society during the month of Winchester's adoption (October 2021). They sponsored a half-price adoption weekend, resulting in 62 adoptions that weekend alone, hosted a "Stuff the Subaru" supply drive for OK Humane, and elevated OK Humane's visibility to the public on social media. Their support brought many people to the OK Humane Adoption Center during the month of October, and in turn, helped Winchester find his forever home.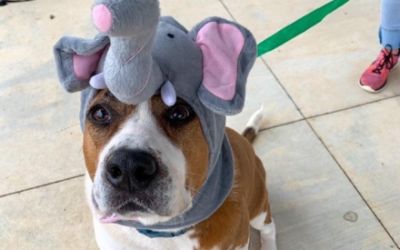 ---
Hudiburg Subaru has committed to 30,000 meals - Robert A
Subaru of America, Inc. has committed 100 million meals to Feeding America. With this heart and commitment to helping those in need, Hudiburg Subaru has committed to 30,000 meals to support the Regional Food Bank of Oklahoma. If you'd like to get involved, visit - https://www.regionalfoodbank.org
---
Helping Save Pet's Lives one Adoption at a Time - Robert A
Hudiburg Subaru has teamed up with 98.9 KISS FM and the Oklahoma Humane Society to help save pets life through adoption. Every week just a few of the wonderful pets available for adoption are highlighted as our Pet of the week. For more information at providing a forever home to one of these wonderful pets go to- https://okhumane.org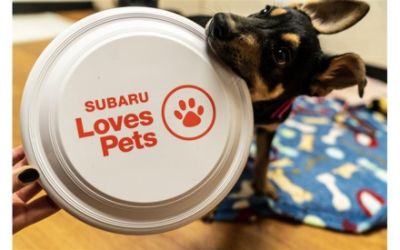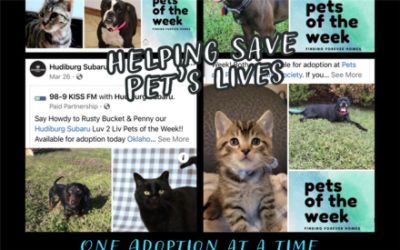 ---
Food and Shelter- In need of Blankets - Robert A
Food and Shelter, Inc. reached out to us with a need for blankets for the homeless in the Norman community. We were honored to help by providing 80 blankets.Food and Shelter, Inc. is a non-profit organization feeding the hungry and providing shelter to those in need in the Norman area. #subarulovepromise#hudiburghelps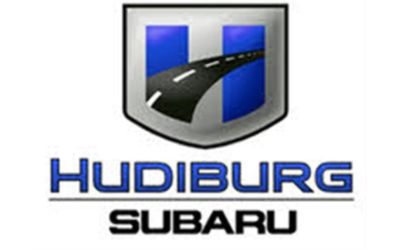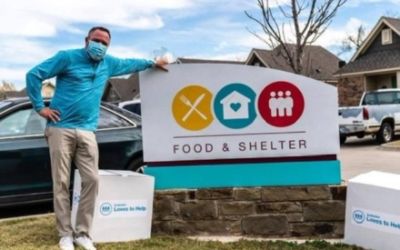 ---
Doing our small part to love the Earth - Robert A
Hudiburg Subaru and Subaru of America have teamed up with Terracycle to do our small part in saving the earth. What is TerraCycle?TerraCycle® is a social enterprise Eliminating the Idea of Waste®. In 21 countries, they tackle the issue from many angles. They have found that nearly everything we touch can be recycled and collect typically non-recyclable items through national, first-of-their-kind recycling platforms. We want to do our part by donating every disposable cup and lid that we can. Feel free to drop off your cups and lids at our Hudiburg Subaru Showroom.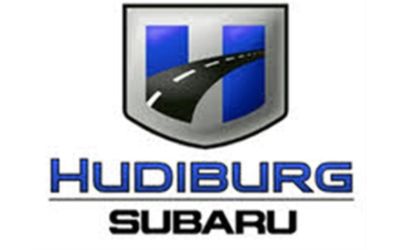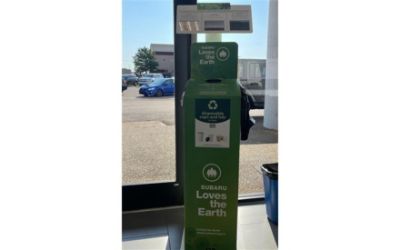 ---
Back To School Drive Helping Hayes Elementary - Robert A
What an amazing response from so many in the community wanting to help the students at Hayes Elementary in Oklahoma City. Thanks to so many people, we were able to fill up the van full of supplies and uniforms that will help the students all year long. Here is a recap video of Back To School Drive. Thank you to everyone that participated!!
---
Ironman Patricia Rosen- A Love Promise Story - Robert A
This is a Subaru Love Promise Story about Patricia Rosen who is one of the Worlds best Ironman Competitors for her age. She is heading to Tulsa Oklahoma when her Car breaks down on the side of the highway. She's frantic for help when she calls Hudiburg Subaru in Oklahoma City. Luckily she meets some very wonderful people who drop everything to help her.
---
A Couple's Year of "Firsts" During Pandemic - Rachel F
Hudiburg Subaru sponsored an October "Subar-BOO" Adoption Event with the Oklahoma Humane Society, subsidizing adoption fees to half price. They even put some Subarus on display at the OK Humane Adoption Center during the event. A volunteer photographer and OK Humane staffers set up a mini photo shoot featuring some adoptable puppies in the trunk of one of the Subarus during the event. Little 9 wk old Trixie was a sleepy, yet adorable car model and was quickly spotted by a young couple waiting outside in the line to meet the available dogs. When it was their time to have a dog concierge introduce them to all dogs, they instantly gravitated toward Trixie. The couple had just bought their first home earlier in the year and was looking to adopt their very first pet together. Trixie's sweet demeanor won their hearts, and she's now forever a part of the young couple's story of "firsts". Their story is especially touching in a year where life milestones have been particularly difficult for people to celebrate. Trixie's addition to this young family is certain to bring joy and help them create many happy memories as they are beginning their new life together.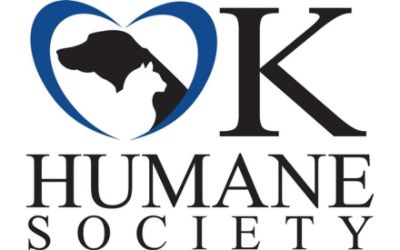 ---