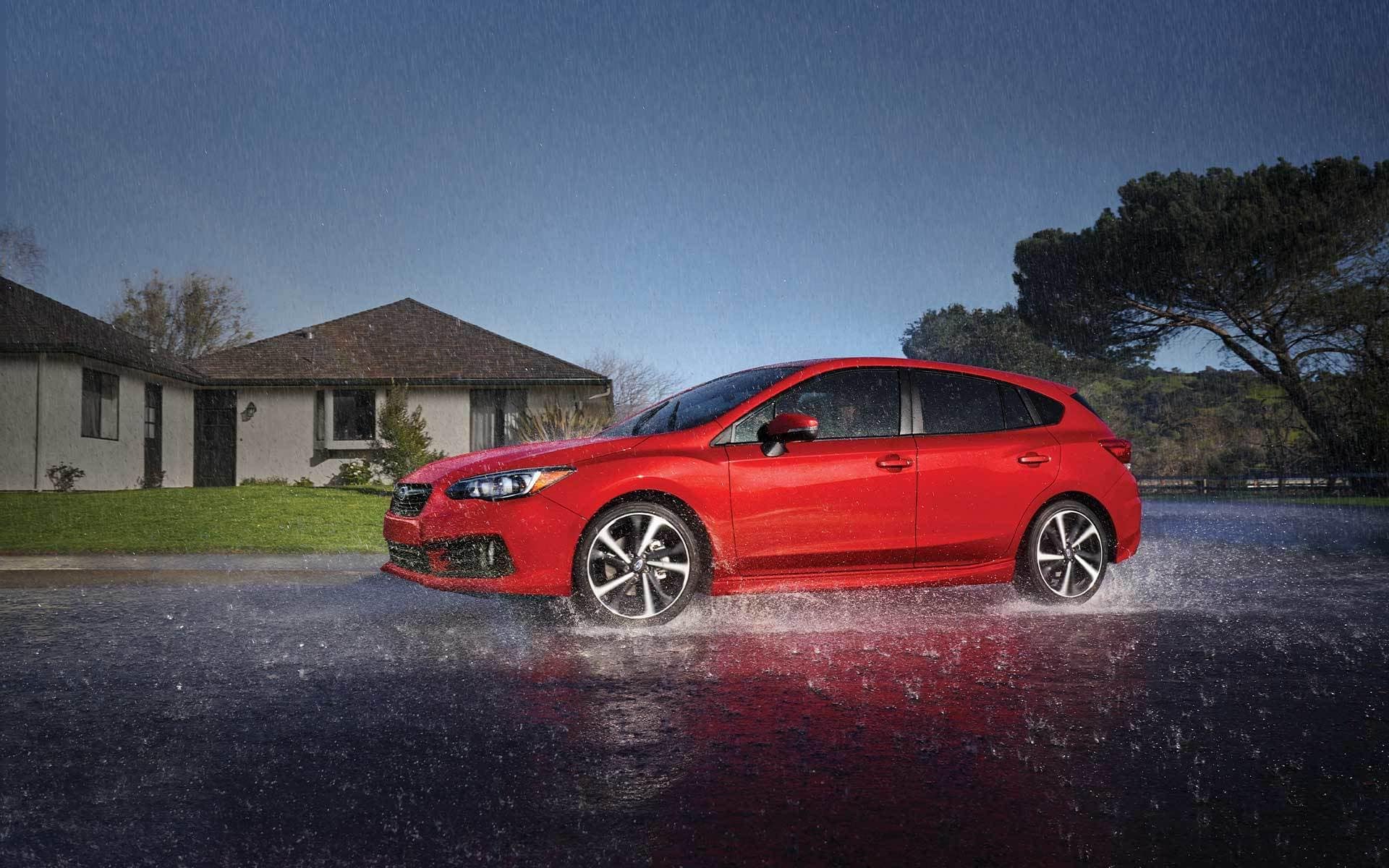 There are plenty of reasons why buyers choose Subaru. Chief among them is the Subaru safety rating and their vehicles'
value for the money
. For many customers, Subaru safety is why they choose us first. Here's what you need to know.
Subaru Safety Ratings - Top Notch
The Insurance Institute for Highway Safety (IIHS) is a non-profit organization dedicated to reducing the number of deaths on the road. As such, they issue their safety ratings each year to highlight which vehicles provide the most protection for drivers. To determine which cars, get their Top Picks for safety, they examine a vehicle's ability to withstand a frontal impact. They check the roof's strength, as well as the protection provided by head restraints. The IIHS even flashes the car's headlights to ensure they illuminate the road well. In the end, they determine which vehicles receive their Top Pick or Top Pick+ designation for 2020. Subaru had nine models that made the
IIHS's list
.
The Top Picks were the Subaru:
• Crosstrek 4-door wagon
• Impreza 4-door sedan
• Impreza 4-door wagon
• WRX 4-door sedan
• Ascent 4-door SUV


The Top Pick+ vehicles were the Subaru:
• Crosstrek Hybrid 4-door wagon
• Legacy 4-door sedan
• Outback 4-door wagon
• Forester 4-door SUV
It's no mistake - Subaru takes pride in designing safe vehicles. They
regularly top
the IIHS ratings. That's because they have features that protect you in a crash, as well as features to prevent a collision.
Subaru Safety Features
When you purchase a Subaru, you are making an investment in your safety on the road. That's because the features included with your vehicle come with
you and your family's
protection in mind.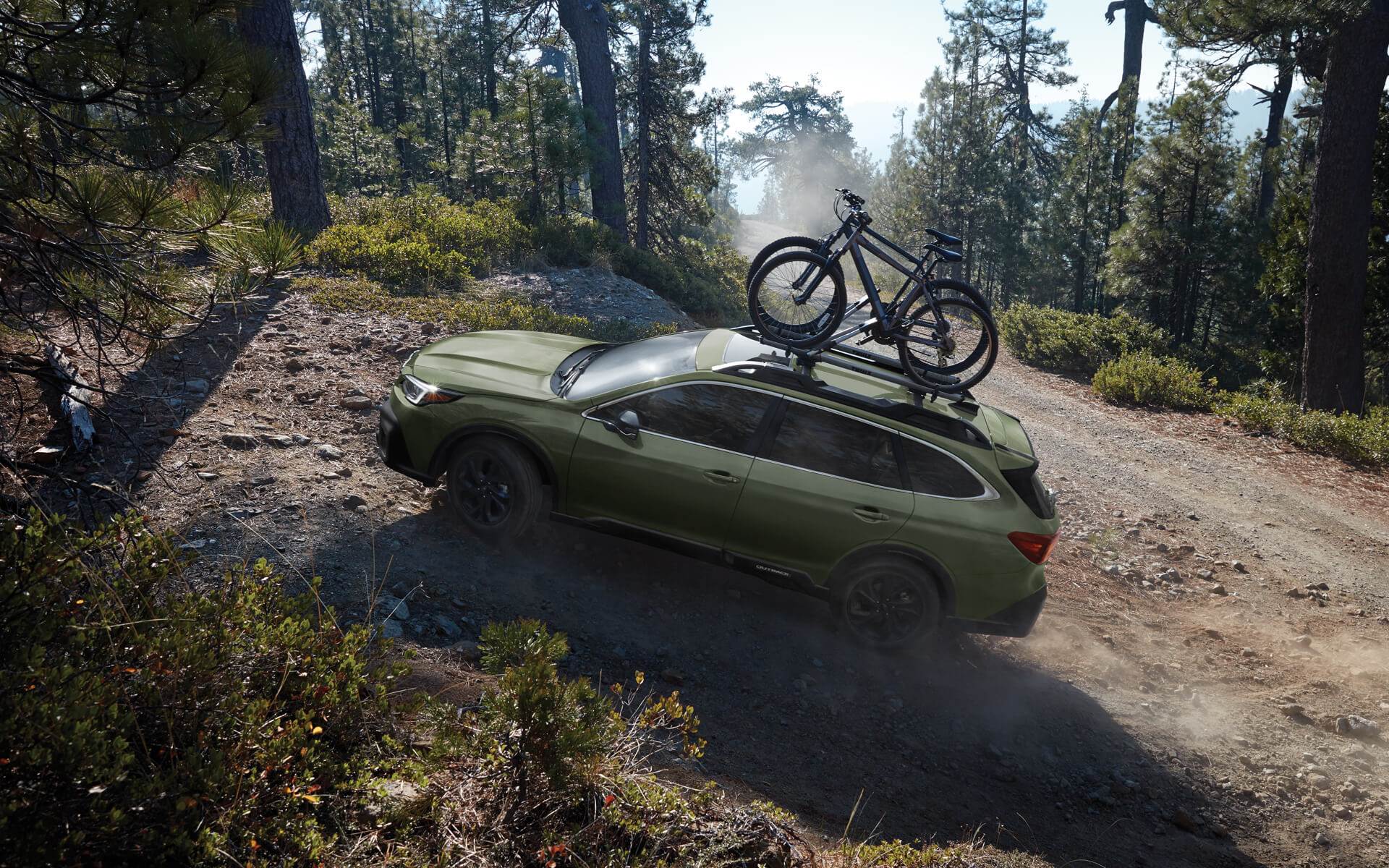 All-Wheel Drive
Subaru isn't the first car company to create vehicles with All-Wheel Drive. However, their version of it is unique. In cars, the drivetrain powers the wheels. Subaru has both sides of the drivetrain sit in perfect balance. This symmetry gives drivers greater control behind the wheel. With equal power delivered to every wheel, they have increased grip. This increased grip makes the vehicle less likely to slip with balanced drivetrains.
Boxer Engine

In most cars, pistons fire up and down to run the engine. The Subaru has a Boxer Engine, where the pistons fire horizontally as if they are punching. This feature gives your Subaru a lower center of gravity, which stabilizes the vehicle. Plus, the hood can be lowered, improving driver visibility.
Daytime Running Lights

All cars come with functioning headlights that shine through the dark. Subarus come with Daytime Running Lights (DRLs), too. As the name implies, these bulbs glow during the day. And they make your vehicle more visible, thus preventing collisions. To sweeten the deal even further, your insurance provider might give you a discount or credit for purchasing a vehicle with DRLs.
Automatic Steering Responsive Headlights

As soon as darkness descends, your Subaru will sense that you need headlights - and switch them on automatically. Plus, when you turn the wheel, the headlights will follow your intended path. That way, you can see precisely where you're going.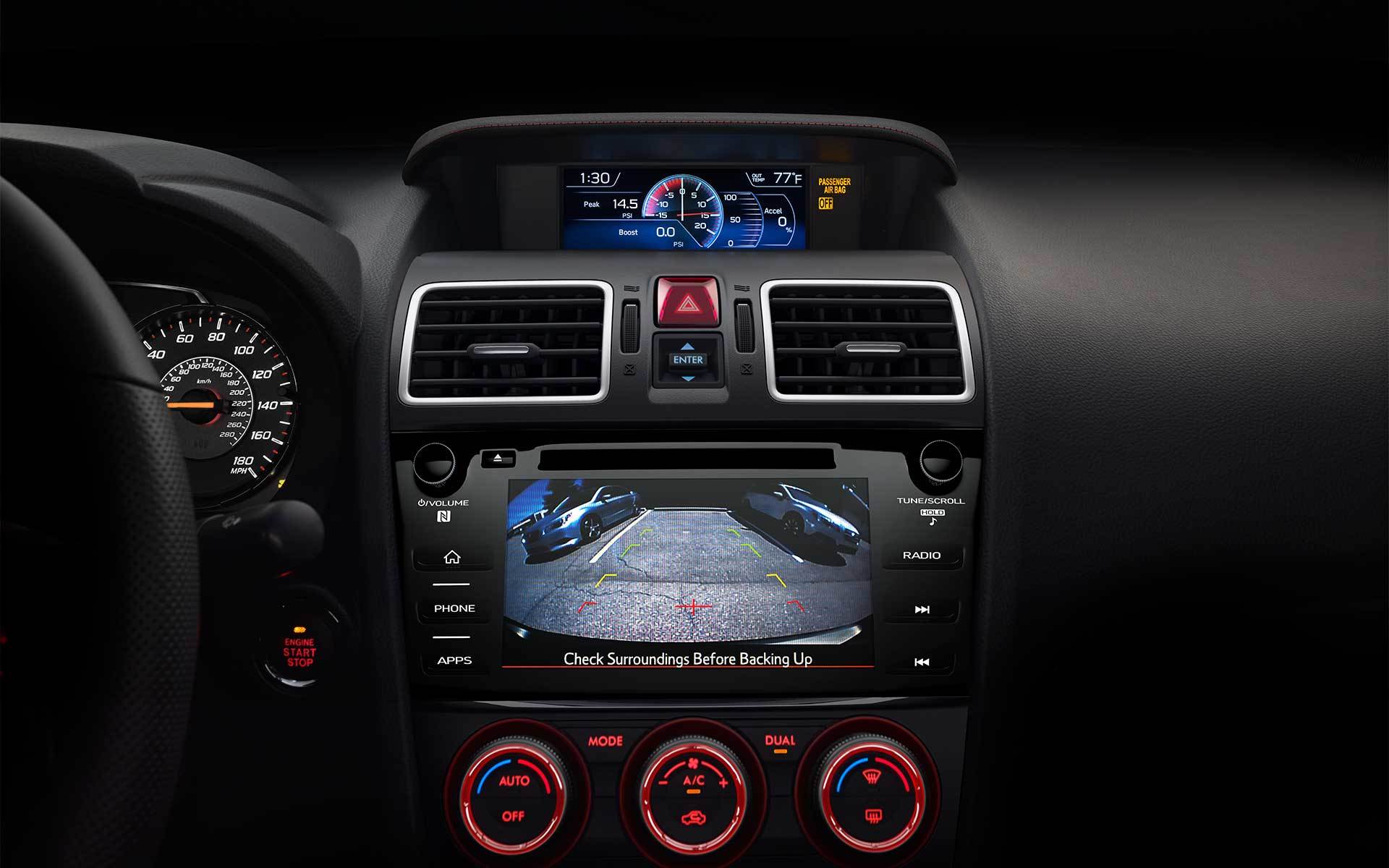 Reversing Camera and Reverse Automatic Braking
We have blind spots when we reverse our car - Subaru safety features want to help with that.
The Reversing Camera shows the area behind your car, including the ground directly behind your wheels. This feature can make it easier to park, as can the Reverse Automatic Braking system.
Again, blind spots make reversing a bit dangerous sometimes. Your new Subaru will detect any obstructions in your path and automatically brake before you hit them.
Driver Monitoring System

Dozing off at the wheel? Not in your Subaru. The built-in Driver Monitoring System keeps an eye on your eyes. So, if they close for too long, the car will get your attention with noise or light. Then, you'll reconnect with the road. The same will happen if your eyes are open but diverted from the road. Pay attention, and the Driver Monitoring System will stay quiet.
Lead Vehicle Start Alert

When you're stopped in traffic because no one's moving, perhaps you look down at your phone or toggle the radio controls. Since your preoccupied, you might not notice that the cars in front of you have started to move. Luckily, your Subaru will give you a head's up with the Lead Vehicle Start Alert. It can tell if other cars have started moving and you haven't.
Lane Keep Assist

Driving on the highway can be a bit boring, and you may start to drift out of your lane. The Subaru Lane Keep Assist will gently push you back into the lines.
Adaptive Cruise Control

In the past, you might have put on cruise control but taken over manually when you crept to close to another car. Your new Subaru will have Adaptive Cruise Control, which automatically senses when you're approaching another vehicle. It will slow your car down to prevent a collision. Then, when you have space, it will speed up again automatically.
Cabin-Protecting Layout

That Boxer Engine comes in handy in case of a collision. Because it sits low, the hood of your Subaru will take the brunt of the impact, thus protecting you in the cabin.
SRS Airbags

Subaru has developed an advance airbag system that will deploy eight airbags. This system is designed to withstand high impact and these airbags will encompassing you in the case of a collision. You'll have front, front rear and knee airbags, as well as curtains to safeguard those in the backseat. 

The Subaru Safety Rating Can't Be Beat
As you can see, Subarus come with the features you need to keep your family protected on the road. And that's why the IIHS has continually awarded top marks that highlight Subaru safety. If you're ready to purchase a new Subaru in Oklahoma City,
contact us
today at Hudiburg Subaru for more information. Or, check out our
available cars
and let us know which one you want to test-drive!